The Future of Jobs Report 2018 highlights 3D printing as key innovation driver
04/10/2018
-
Tân Tiến
-
0 Comment
World Economic Forum research finds industrial automation is creating new jobs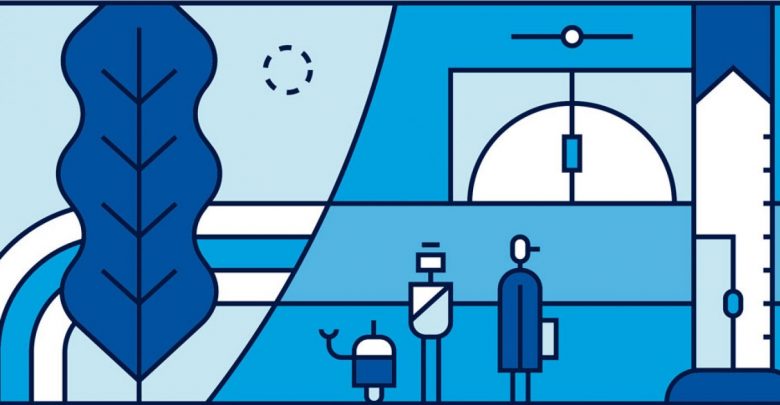 The World Economic Forum recently published The Future of Jobs Report 2018. The study involved executive strategists, as well as human resources managers, with a large sample of companies from 12 industrial sectors and 20 economic areas (which represent 70% of the World's GDP and over 15 million workers).
Faced with the question of which technologies they are more likely to adopt in their company by 2022, 41% of respondents (up to 52% in Western Europe) answered "3D printing". Clearly, 3D printing is just one of the many steps that companies intend to undertake to take part in the fourth industrial revolution that is both desired and feared. Cloud technology, artificial intelligence, big data analysis, high-speed mobile connections, augmented reality, use of drones, online distribution are the fields on which companies are investing the most while the adoption of humanoid robots is currently only a prerogative destined to fully materialize after 2022.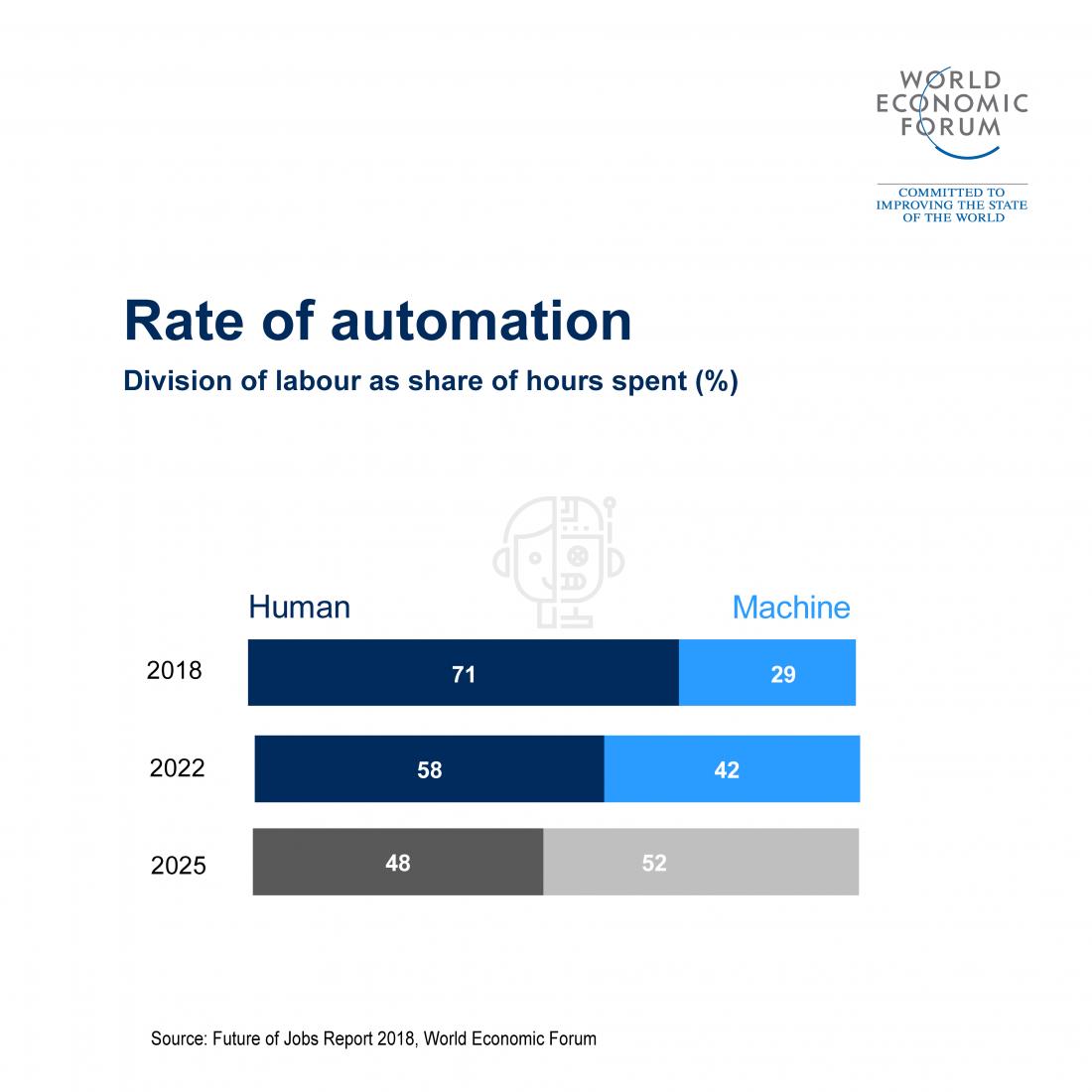 In 2018, the hours employed by the production processes of 12 industries were made to 71% by human beings and the remaining 29% by machines. It is already estimated, however, that in 2022 this hourly allocation will reach 58% and 42% respectively.
"The World Economic Forum predicts that 75 million jobs will cease to exist by 2022. At the same time, however, another 133 million will be created, with a net increase of 58 million new job opportunities."

According to some forecasts, the human workforce is destined to be replaced by automation. The analysis of the World Economic Forum believes instead that in the immediate and medium term the work done by human beings will, if anything, be increased by the work of machines and algorithms.

The existing human jobs that are experiencing an increase in demand are those that require an intensive use of technology such as, for example, data analysts, software and application developers, social and eCommerce experts. Other jobs in high and growing demand are those in which specific human skills are required. These inlcude customer service representatives, sales representatives, marketing specialists, training, culture, organization and innovation. On the horizon, new roles are emerging, such as specialists in machine learning and artificial intelligence, automation experts, human-machine interaction designers, robotic engineers, big data and blockchain experts.
By 2022, no less than 54% of workers will require an update, as well as a significant increase in their skills and abilities.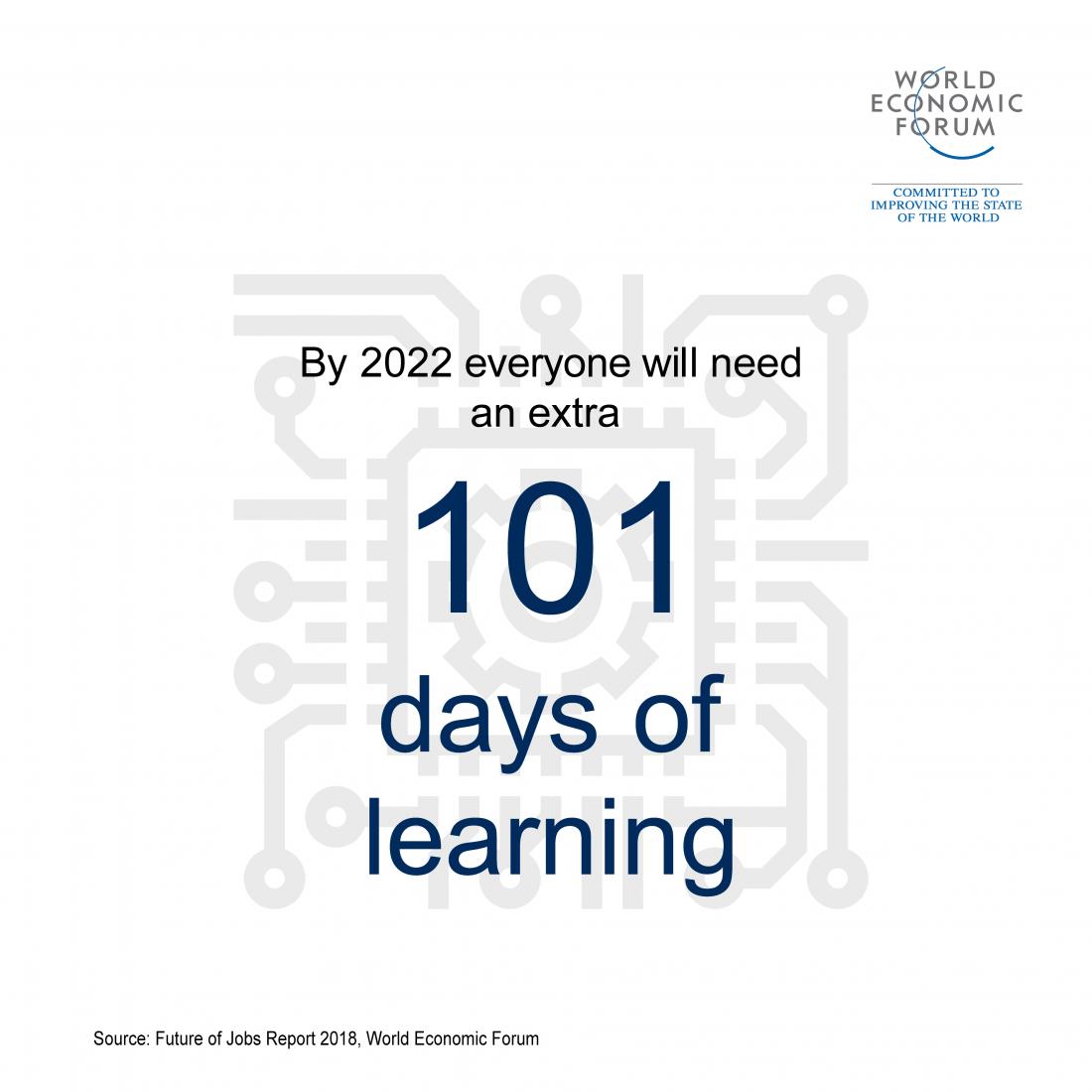 In the next five years, 35% of workers will need an additional training of six months, 9% from 6 to 12 months while 10% will need to be updated for more than a year.

To bridge this gap in skills dictated by the adoption of new technologies, companies see three future strategies: to hire an entirely new staff of workers who already possess the skills for new technologies; to completely automate some production processes, or re-train their employees. Almost two-thirds of respondents said they wanted to bridge their technology gap by contacting external specialists, temporary staff and freelancers.

The Future of Jobs Report 2018 is a snapshot of the expectations and the type of investment that business administrators expect to make from now until 2022. Although this report only covers the next 5 years, it is easy to think that this data will also affect additional five year periods well beyond 2022.

On the other hand, technological discoveries are shifting the boundary between work activities carried out by human beings and those performed by machines and algorithms. These transformations, if wisely managed, could lead to a new era of labor, better products and a higher quality of life for all. If mismanaged, they could widen skills gaps, create greater inequality and polarization.
Source: www.3dprintingmedia.network