The ultimate full-color, multi-material 3D printer
If seeing is believing, holding something this real is knowing for sure. The Stratasys J750 3D Printer lends form and substance to your brightest ideas and boldest ambitions with lifelike colors and materials that make uncertainty obsolete.
You design. The Stratasys J750 does the rest.
Combining imaging, ingenuity, research and resolve, your team has modeled something truly amazing. Hold it in your hands without extra steps and stipulations. New features, available only on the Stratasys J750, will change the way you look at 3D printing.
Automatic color mapping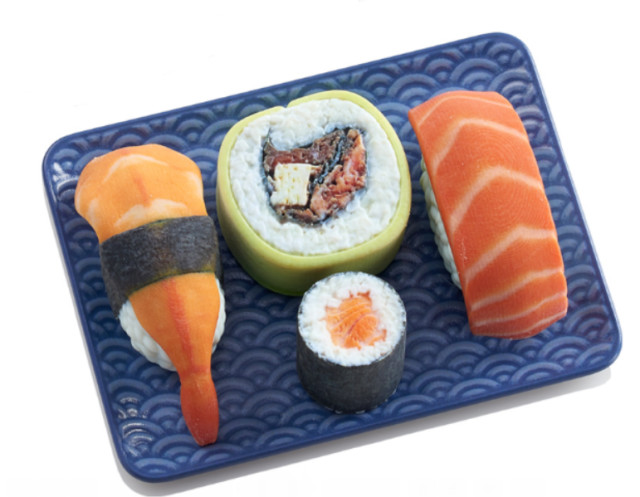 Color comes naturally to the Stratasys J750: neutrals and neons, shadows and highlights, textures and gradients — over 360,000 colors automatically mapped from your design software for photorealistic models.
Easy material selection
Load six materials at once for sweeping variety without swapping canisters. Assign any combination of rigid, flexible, transparent or opaque materials and their composites to a single model or assorted tray. Material selection is fast, simple and fun.
Learn more about Digital Materials.
Finer layers and faster 3D printing
Produce ultra-smooth surfaces and fine details with layer thickness as fine as 0.014 mm — about half the width of a human skin cell. Plus, next-generation print heads double the number of nozzles for increased speed and print quality.
PolyJet for production
Detail and realism
Create precise threading or crisp tracking codes directly from CAD. With 14-micron layer resolution, the Stratasys J750 lets you see, touch, test and perfect every detail.
Great throughput
With a spacious build envelope and the ability to widely vary materials within a single print job, you can pack a tray with assorted parts to power through tool and prototype production.
Efficiency
Spend less time processing parts. PolyJet models are smooth, beautiful and ready to handle without additional curing or post-processing.
Cost performance
Faster 3D printing, fewer material changeovers and automatic color mapping maximize your productivity, so the Stratasys J750 achieves a low cost per part.
Model Materials
Vero™ family of opaque materials including neutral shades and vibrant colors
Tango™ family of flexible materials
Transparent VeroClear™ and RGD720
Digital Model Materials
Unlimited number of composite materials including:
Over 360,000 colors
Digital ABS and Digital ABS2™ in ivory and green
Rubber-like materials in a variety of Shore A values
Translucent color tints
Support Materials
SUP705 (WaterJet removable)
SUP706 (soluble)
Build Size
490 x 390 x 200 mm (19.3 x 15.35 x 7.9 in.)
Layer Thickness
Horizontal build layers down to 14 microns (0.00055 in.)
Workstation Compatibility
Windows 7 and 8.1
Network Connectivity
LAN - TCP/IP
System Size and Weight
1400 x 1260 x 1100 mm (55.1 x 49.6 x 43.4 in.); 430 kg (948 lbs.)
Operating Conditions
Material Cabinet: 670 x 1,170 x 640 mm (26.4 x 46.1 x 25.2 in.);
152 kg (335 lbs.)
Temperature 18-25 °C (64-77 °F); relative humidity 30-70%
(non-condensing)
Power Requirements
100–120 VAC, 50–60 Hz, 13.5 A, 1 phase
220–240 VAC, 50–60 Hz, 7 A, 1 phase
Regulatory Compliance
CE, FCC, EAC
Build Modes
High Speed:
up to 3 base resins, 27-micron (0.001 in.) resolution
High Quality:
up to 6 base resins, 14-micron (0.00055 in.) resolution
High Mix:
up to 6 base resins, 27-micron (0.001 in.) resolution
Accuracy
Up to 200 microns for full model size (for rigid materials only,
depending on geometry, build parameters and model orientation)
PolyJet Studio offers an intuitive interface that makes it easy to choose materials, optimize the build and manage print queues. It also significantly improves shell-based color assignment for STL and shell-based VRML files.
GrabCAD Print software simplifies the entire 3D printing process with an intuitive CAD-like application anyone on your team can use. Smart default settings, tooltips and notifications guide you through a seamless printing process.