COMPLETE METAL SOLUTION
Everything you need to go from design to fully functional metal parts in under 24 hours — the Metal X 3D print system is an end-to-end manufacturing solution

Affordable Metal 3D Printing

The Metal X is up to 10x less expensive than alternative metal additive manufacturing technologies — and up to a 100x less than traditional fabrication technologies like machining or casting.
Our cloud-based printer management software, built-in touchscreen interface and automatic material tracking make the Metal X system the simplest way to manufacture metal parts.
HARDWARE
METAL X
Based on our 4th generation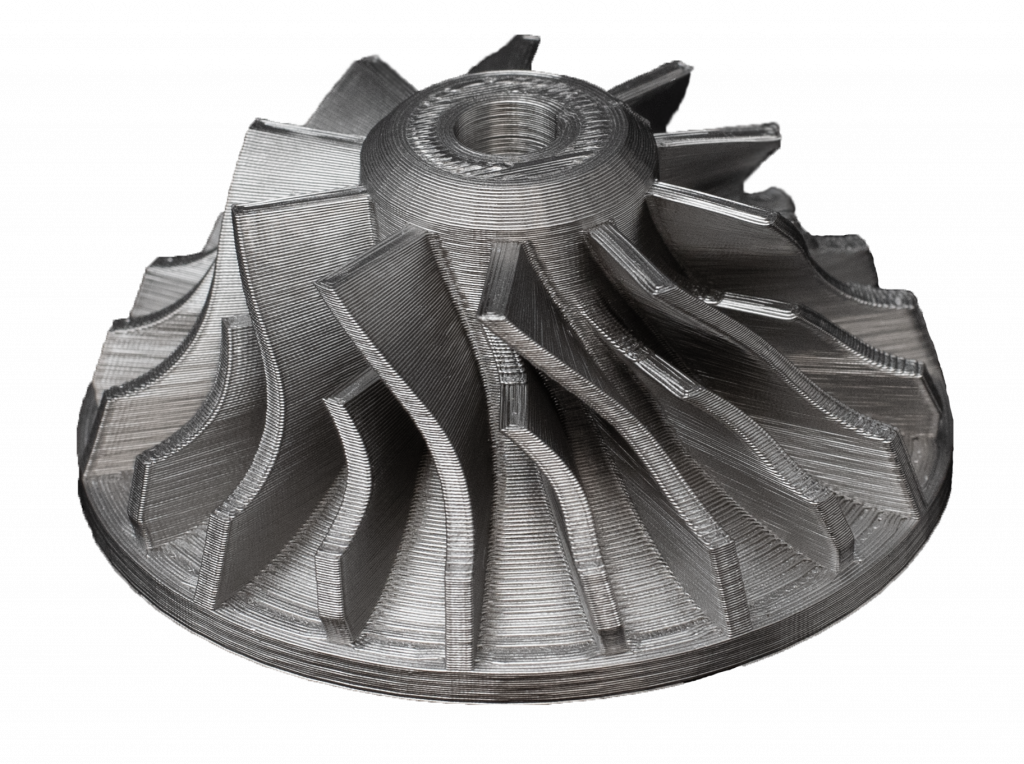 composite 3D printing technology, the Metal X is a brand new kind of 3D printer. By printing metal powder bound in a plastic matrix, we've eliminated the safety risks associated with traditional metal 3D printing while enabling new features like closed-cell infill for reduced part weight and cost.
BUILD QUALITY
Featuring a 4th generation, all-aluminum unibody and print system, Markforged sets the standard in build quality and industrial design.
With a fully enclosed build chamber, ultra-quiet motion system and environmentally controlled material storage, our printers are equally at home whether in the office or on the factory floor.
USABILITY
Cloud-connected software and a 4.3" touchscreen comes standard with every printer, washer and furnace. Regular over-the-air updates mean that your Markforged products keep getting better. Material usage tracking and out-of-material detection help monitor your printers and reduce waste. Just a few of the ways we're working to reduce the distance from design to part.
SOFTWARE
FLEET MANAGEMENT
With automatic version control, real-time fleet management and cloud-based collaboration, Eiger is the world's most advanced 3D printing software. Designed from the ground up to make manufacturing simpler, Eiger enables you to print plastic, metal and composite parts straight from your browser.
ADAM
Atomic Diffusion Additive Manufacturing
At the intersection of 3D printing and metal injection molding, ADAM is an all new way to build metal parts:

DESIGN
CAD your part, upload the STL, and select from a wide range of metals. The Eiger software does the rest making printing the right part easy.
PRINT
Metal powder bound in plastic is printed a layer at a time into the shape of your part. Parts are scaled up to compensate for shrinkage during the sintering process.
SINTER
Printed parts go through a washing stage to remove some of the binder. They are then sintered in a furnace and the metal powder fuses into solid metal.
PART
Now comprised only of pure metal, the final parts are ready for use. They can be processed and treated just like any other metal parts.
Printer
BUILD VOLUME: 300 mm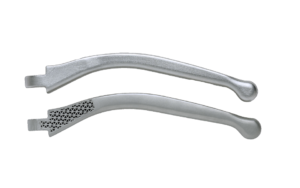 x 220 mm x 180 mm
FOOTPRINT: 575 mm x 467 mm x 1120 mm
Z LAYER RESOLUTION: 50 μm
MACHINE WEIGHT 68 kg (150 lbs)
MEDIA CARTRIDGE: Bound Powder
INTERNAL PART GEOMETRY: Closed Cell Triangular Infill
Material
STAINLESS STEEL
17-4 Stainless Steel
316L Stainless Steel BETA
ALUMINUM
6061 AluminumBETA
7075 AluminumBETA
INCONEL
IN Alloy 625BETA
TOOL STEEL
A-2 Tool SteelBETA
D-2 Tool SteelBETA
TITANIUM
Ti-6Al-4VBETA
Security
Single Sign-On
Two-Factor Authentication
PRODUCTIVITY
Printer Fleet Management
Organization Admin Portal
SOFTWARE DELIVERY
Cloud-Based
Local Storage
Fully On-PremiseOPTIONAL
EARLY-ACCESS UPDATES
Early Access to New Design Features & Printing Capabilities