FM 700
Equipment Advantages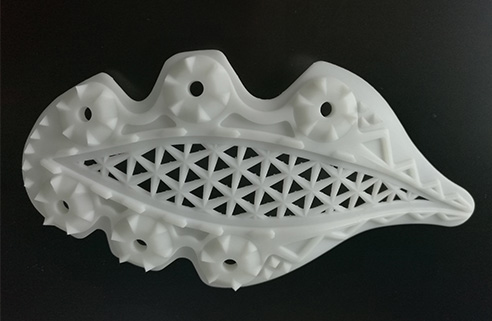 _Double scanner with high speed scanning: variable spot technology.
_High efficiency, more than 4 times faster comparing with domestic ordinary stereolithography equipment.
_High precision, can restore details soles and side pattern with 0.06 mm.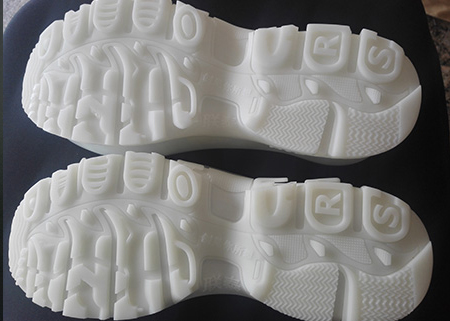 _Intelligent control, automatic calibration, automatic liquid infusion.
_Epm system with remote device controlling platform, real-time monitor, optimization management.
_CE certification.
_The new surface design, streamlined machine body, full of stronger sense with science and technology.
Build Envelope Capacity:27.6 x 13.8 x 13.8 in
(700 × 350 × 350 mm)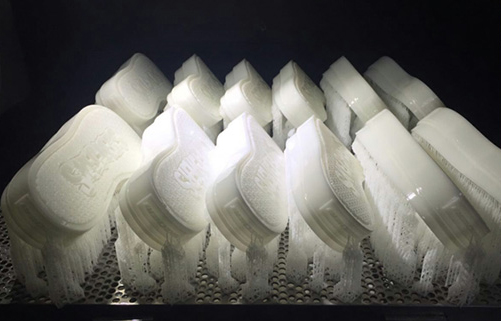 Dimensions (W x D x H):70.5 x 52 x 84.3 in
(1790 x 1320 x 2140 mm)
Laser:Solid-state frequency tripled Nd:YVO4
Wavelength:355 nm
Power (nominal):At head 1500 mW (Typically 800mW on the target surface of the material under nominal optical path condition)
Rated Power:4.2 kVA
Beam Size:Nominal 0.005 - 0.031 in (0.12 - 0.8 mm)
Layer Thickness:0.003 in (0.07 mm) minimum;
(0.01 in (0.25 mm) maximum
Scanning Speed:18 m/s (Maximum); 8 - 15m/s (Typical)
Accuracy:L < 100mm: ±0.06 mm
L ≥ 100mm: ±0.06%xL
(Accuracy may vary depending on parameters, part geometry/size, pre- or post-processing methods, materials, and environment.)
Elevator Positioning Accuracy :≤ ±8 μm
Liquid Level Positioning Accuracy:≤ ±0.03 mm
Systems Control:Closed-loop
Operating System:Windows 7, Windows 10*
Part Preparation:Materialise Magics
Input Data File Format:STL
Electrical Requirements:200-240VAC 50/60Hz, single-phase