Concept Modeling
Communicate ideas; act on inspiration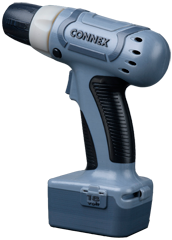 There is no better way to evaluate the merits of a new design than to bring it to life as a physical concept model. Low cost and quick to produce, precise concept models look and feel like the final product—ideal for presenting new items to key stakeholders early in the design process. Concept modeling with 3D printing is especially effective for focus groups, pre-launch marketing, training models, and trade show sales. We offer a wide variety of 3D printing and advanced manufacturing technologies you can use for concept modeling, some with lead times as little as 24 hours.
Benefits and Applications
Assess Manufacturability
Take your design out of the virtual space. Interacting with a new part as a physical prototype provides real world feedback, allowing you to quickly assess areas for improvement and areas of success. Determine how to produce your design efficiently and accurately before investing in tooling
Predict Market Success
Concept modeling enables your focus group to see, hold, and examine your product from every angle and assess design. And with a realistic model on hand, marketers can get an early jump on creating marketing collateral and packaging design for the final product. Communicate your design to target audiences early and often in the design process to ensure an optimum product.
Presentation Models
Designed to look and feel just like the real product, presentation or display, models are ideal for focus groups or trade shows to educate stakeholders on new products or for other sales and marketing activities. Depending on the specific requirements, materials, and technology, your model can be created in as little as three working days.
Ergonomic Studies
When you want to assess how users will apply a product or wish to test form and fit, you need a model that accurately replicates the physical properties of the end product. We can make 3D models of any size with lightning fast turnaround that incorporate multiple materials, including rigid, clear, and rubber-like materials.