APEX Achieves Complete Digital Workflow With 3D Printing
06/06/2017
-
Tân Tiến
-
0 Comment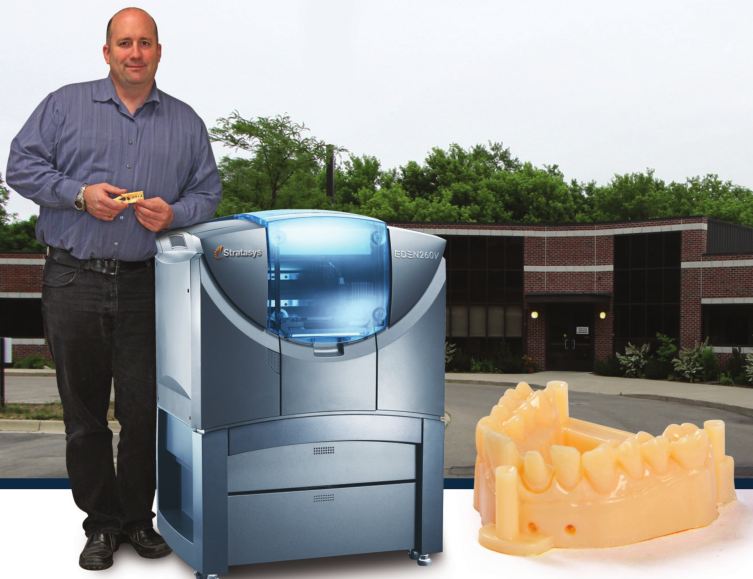 "The 3D printing technology bullet train continues to accelerate the pace of change in dentistry," said Chris Brown, manager at APEX Dental Milling Center. "The day has arrived when everything from scheduling to finished restoration can be handled digitally."
Located in Ann Arbor, Michigan, APEX Dental Milling Center was one of the early adopters of CAD/CAM technology for producing dental parts straight from CAD design imagery. The company switched from outsourcing production with CNC contract machining shops to in-house 3D printing. With digital dentistry, APEX Dental Milling Center can offer lower prices and faster delivery times while maintaining its high quality standards.
Dental technicians traditionally rely on steady hands and expert eyes to prepare crowns, bridges, inlays, onlays, veneers and frameworks. This manual process is time-consuming and imprecise and uses materials that are often lacking in durability and aesthetic appearance.
APEX Dental Milling Center now uses a digital workflow that includes scanning, restoration and 3D model printing. The workflow takes full advantage of CAD/CAM technology to produce restorations in less time. The digital dentistry process also enables APEX Dental Milling Center to receive and process scans from major intra-oral scanners nationwide.