AIE at MTA 2017 Tradeshow
14/07/2017
-
Tân Tiến
-
0 Comment
MTA VIETNAM2017- the International Precision Engineering, Machine Tools and Metalworking Exhibition, concluded today on an upbeat note, with more attendees than ever before and the largest floor space to date. Into its 15th edition, MTA VIETNAM once again the premier gateway for Vietnam's industrial manufacturers to be re-tooled with the most progressive machines, technologies and innovations available in the global marketplace for precision engineering and industrial manufacturing.
A total of 425 exhibitors from 23 countries and regions filled the busy exhibition halls, showcasing the latest cutting-edge technologies and solutions for the manufacturing, precision engineering and metalworking sectors. Nearly 10,400 trade visitors from 30 countries and regions made their way to visit the exhibition, reflecting the show's growing importance and international reach.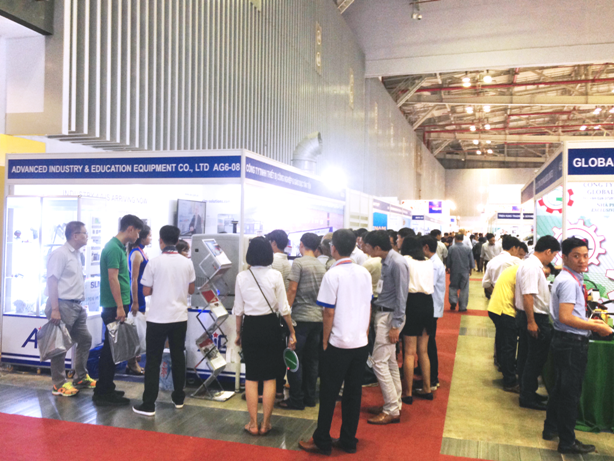 This year's MTA Tradeshow, AIE is honoured to be considered as one of the symbols in the field of 3D printing technology and advanced 3D technology.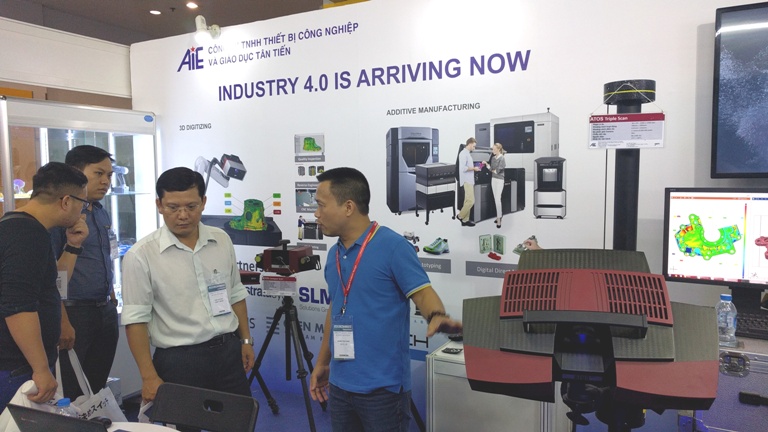 In MTA 2017, AIE has brought 3D complete solutions, including 3D softwares, 3D printers and 3D scanners. We aim at providing the best and the most effective technologies to satisfy customers' demand from various fields such as manufacturers, universities, vocational schools, R&D institutes.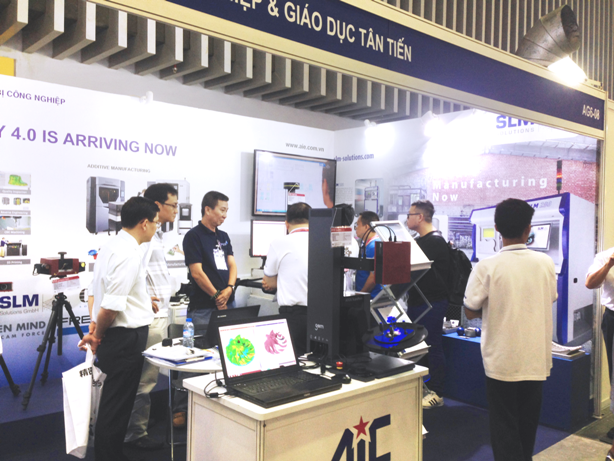 Within 4 days of tradeshow, we have performed live demo parts/benchmarks on: Stratasys 3D printers from United States, SLM metal 3D printers from Germany, GOM Scanners from Germany and Reverse Enginering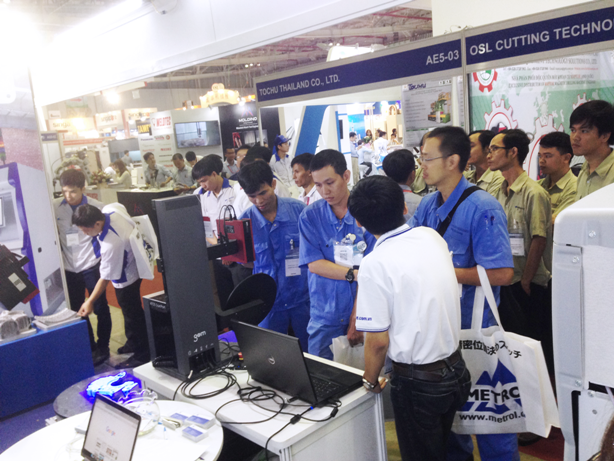 AIE is happy to join in The TECH TOURS programme -during the 4-day of MTA Vietnam2017, , a value-added activity created by MTV2017. Visit the booths of 5 selected exhibitors, in approx. 1.30 hours, who will give you a short 15-minute demonstration of their technology-specific solutions, equivalent to 3 themes: Metrology Tour, 3D Printing Technology Tour, Metalforming Machining Technology Tour. AIE was very pleased to welcome many visitors, who are interested in 3D printing and scanning solutions at our booth during the Tech Tour.